Samsung SGH-T809
10/13/2005:

Update:
PhoneScoop
has complete first impressions and more photos of the SGH-T809
Samsung treated the press today, showing off their brand-spankin' new SGH-T809 in New York, and boy is it a sweet one.
Comes complete with complete Bluetooth 1.2, a QVGA display, TF card functionality, a 1.3MP Auto-focus, macro CCD camera, all in a sex, Razr esque package.
Look for this one to make a T-Mobile USA appearance within a month as well as a CDMA release here shortly thereafter. You heard that here first.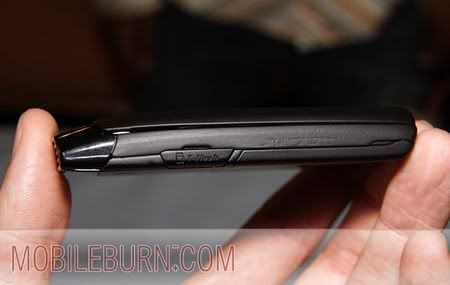 Click for More Photos
.
Photos coursey of
Mobile Burn
.